Best Tree Trimming & Tree Pruning Services Burnie
If you're located in Burnie Tasmania, then you know how full and luscious our trees and greenery can get. To make sure they stay happy, healthy, and hazard free, the trees on your property require special attention by professional climbing arborists to properly prune and trim them when necessary. Whether your trees between your home have become overgrown and need to be pruned or trimmed, or perhaps there is a large significant tree in Burnie that requires the attention and care from an expert tree pruning company, we are the tree service in Burnie to get the job done right.

The benefits of hiring a highly trained arborist such as ourselves to handle your tree care is that we have the skills to assess and evaluate each situation to provide a suitable maintenance plan based off our analysis and expertise. We will help make sure that your trees maintain their great shape and live a long healthy life for years to come. Obviously, different species of trees require a different approach, and our tree service professionals have the industry knowledge and ability to tend to each unique need of your trees. Correct tree trimming and maintenance is essential to sustainable growth and care, which is why you should put your focus on hiring a tree pruning service that knows what they're doing!
CLICK TO CALL!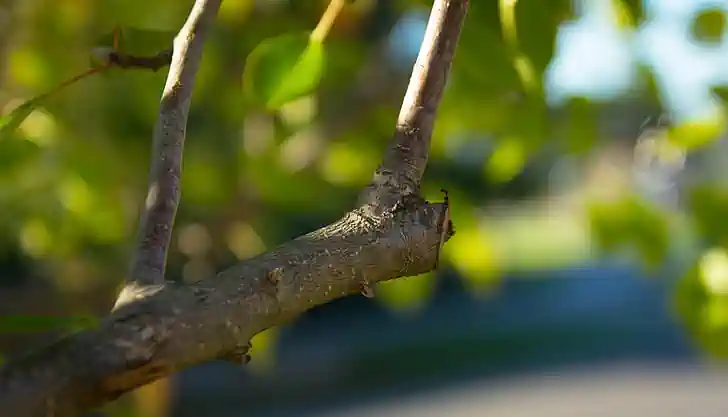 When to Prune your trees
Tree pruning takes place in order to remove dead, weak, or at risk of disease limbs and branches from a tree with the objective of longevity and tree health. It is one of the most common tree maintenance procedures, but improper practices can cause damage or even death of the tree. Correct pruning of large trees can be quite dangerous and requires machinery and heavy equipment to remove large structures from heights. The most common reasons for tree pruning are to remove dead and diseased branches, to improve the form of a tree if it is weakening, and to reduce the potential risk of fallen branches. Knowing when the best time is to prune your trees can be difficult, which is why it is best to speak with a professional tree service such as ourselves to assist you.

Most routine tree pruning in Burnie can be done all year round. As a general rule of thumb, any tree pruning or trimming done during the winter will allow for maximum growth during the spring. There are some specific trees that are susceptible to disease at different parts of the year, and these trees souldn't be pruned during these times. If you aren't sure as to when your tree needs its next prune, contact our expert Burnie tree service team to give you advice and a free quote to do so.
Our Tree pruning process
After assessment of your tree and property, we give you a free quote based on our evaluation as to what we think is the best plan of attack going forward for your tree pruning job. There are a few steps in our process that are necessary to prune your trees in a healthy manner:
Cleaning: Tree Cleaning is the process of removing dead leaves and branches that are weakly attached from the crown of the tree
Thinning: Tree Thinning is the act of carefully removing select branches from the tree to allow more light and airflow to other areas. This helps stimulate growth in areas that need it most whilst also reducing the weightload on heavy limbs.
Raising: Tree Raising helps create room for vehicles, pedestrians, and buildings by removing branches towards the lower end of the tree.
Reduction: Tree reduction helps reduce the overall size of a tree by pruning back the tree carefully and selectively. It helps maintain the form and structural integrity of the tree.
CLICK TO CALL!
Need tree pruning in Burnie?
CALL US NOW FOR A FREE QUOTE
03 6316 7931